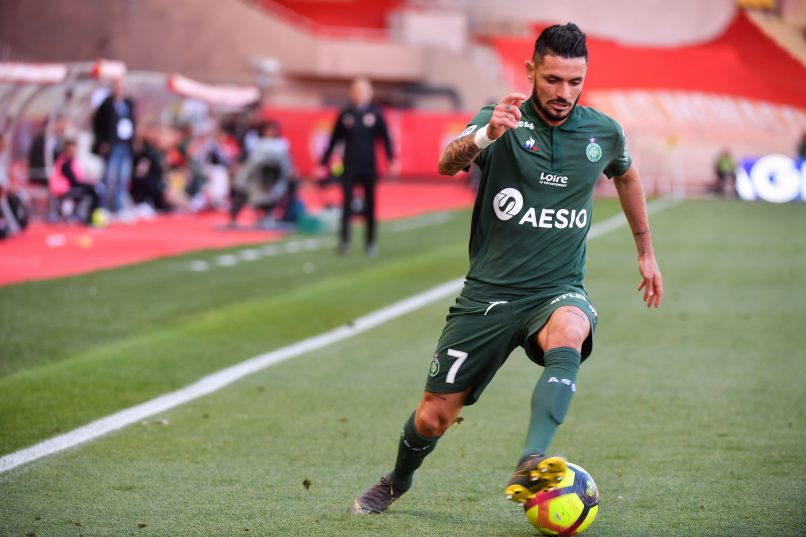 Rémy Cabella: "We quickly understood that it was only going to get worse."
Following the termination of his contract with Russian club Krasnodar, as a result of the ongoing war with Ukraine, former Marseille, Saint-Étienne, Montpellier and Newcastle midfielder spoke to SOFOOT in an interview, published yesterday.
What was your state of mind when the war in Ukraine broke out?
At the start, we didn't really know what was going to happen. In my head, I was convinced that everything would calm down after a couple of weeks and I could return and keep playing. But we quickly understood that it was only going to get worse. From that moment, my family said to me: "Rémy you're not going back to Russia, it's over! You will stay with us." Personally, I just wanted to play football.
It wasn't you who forced your departure from the club?
No, not at all! It was they who sent the document, as they did with Viktor Claesson, who was also coming to the end of his contract. I waited a little longer than a week to sign it off. I wanted to take time to think, to talk about it with my friends, because it meant I would find myself without a salary. But the priority was to be safe.
One would imagine you wanted to say your goodbyes properly?
Exactly, I liked them a lot. I got on really well with everyone, from the president down to the cooks. Ideally, I would have liked to leave having won a title or having qualified for Europe. But the circumstances made it impossible. I'm gutted. We sent each other messages, sure, but I would have liked to physically say goodbye to them, shake their hands. We'll see each other again one day I hope.
What will you remember about your experience in Russia?
Frankly, I had a great time. I had everything, I liked everything: the training ground, the stadium, the atmosphere, the changing room, the town. I'm really happy to have played there. Playing in Europe with Krasnodar, a very young club, was amazing.
Otherwise, the 32-year-old spoke extensively about his future plans. Having not played a game since the end of November, he admitted to not being match fit, despite training with the medical team at Montpellier.
Furthermore, he would like to remain in Europe, and admitted to having been approached by a number of French clubs, without any concrete offers. The idea is to train for the rest of the season to regain match fitness, and return to competitive fixtures next season..