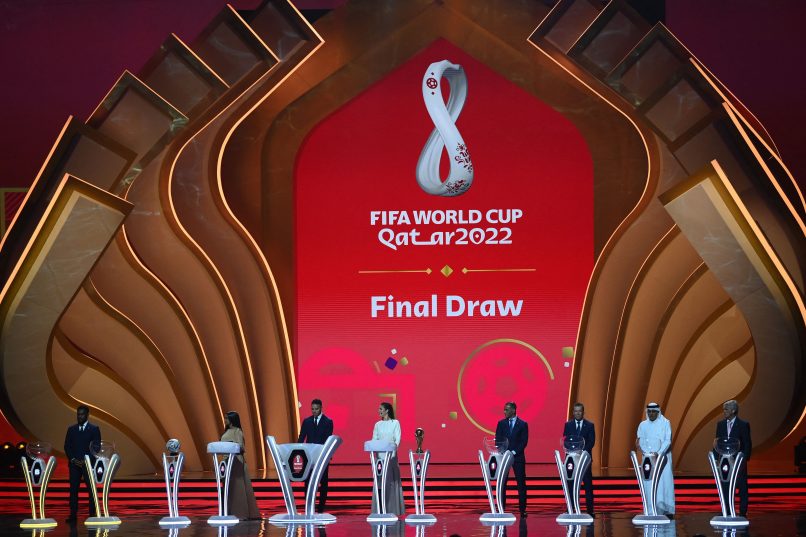 Security guards in Qatar subjected to "forced labour"
Amnesty International has published a report today denouncing the working conditions of security guard in this year's World Cup host country, Qatar.
It recounts the experiences of 34 current and former employees of 8 security companies – which among other sites deal with projects related to the 2022 World Cup. The majority of these were included migrants who have been made to work 12 hours a day, seven days a week sometimes for months and even years on end without a day off.
The report, They think that we're machines, indicates that employees were not allowed to take the day off their employers are to grant them under Qatari law, and those that did were docked wages arbitrarily. Amnesty points out that the International Labour Organization defines forced labour as "work that is performed involuntarily or under the threat of penalty, including financial penalty".
Many of the guards interviewed have also pointed out they were made to routinely work in conditions of intense heat, in some cases with no shelter or drinking water. Workers are also punished financially for not providing proof of illness when they are absent – despite their lack of free time to do so – or "misdemeanours" like not wearing their uniform properly. One man from Bangladesh says he worked as a security guard for three years without a day off, from 2018 to 2021. Workers from sub-saharan Africa have also faced discrimination and are paid less than their counterparts from other countries.
Although Qatar introduced a series of labour reforms in 2017 which included an increased minimum wage and a reduction in the "kafala" system, Amnesty believes that these are not being implemented and that there have also been breaches of the labour regulation from before the new laws. It also states that the pledges made by FIFA and its Qatar partner, the Supreme Committee for Delivery and Legacy, have yet to materialise.