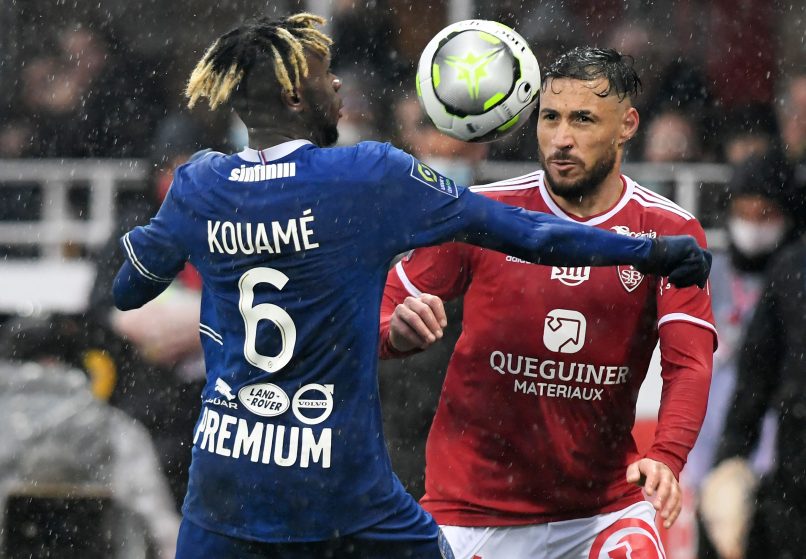 Stade de Reims unlikely to receive severe punishment for alleged racial abuse
Following the inquest into alleged racial abuse towards Brest's Algerian winger Youcef Belaïli which took place during the match between Stade de Reims and Stade Brestois on February 20th, France Bleu reports that a decision is due to arrive this afternoon. The punishment enacted by the disciplinary commission of the LFP is reportedly set to be relatively lenient.
While no players nor staff heard the abuse, a tweet was posted by a spectator in the stands of the Stade Delaune, which condemned racist remarks like "we're in France, one, two, three, go back to your country."
As a result, both clubs have co-operated on the inquest in order to decipher the veracity of the claim. In the last two weeks, a video has surfaced on Twitter from the stadium in which the following statement can be heard: "He's an Arab, that one there he's an Arab. It's normal that he's pissing us off. Long live Éric Zemmour!"
Stade de Reims have since identified the individual responsible for this comment and has pressed charges against them.
While the disciplinary commission has a number of sanctions at its disposition, including docking points (as was the case for Dijon in 2019), it is apparently unlikely that such a punishment will be enacted in this instance. This is due to the fact that the remarks were heard by no-one on the field and were therefore not reported. As a result, the incident is likely to be treated as an isolated event that does not represent a group of supporters.