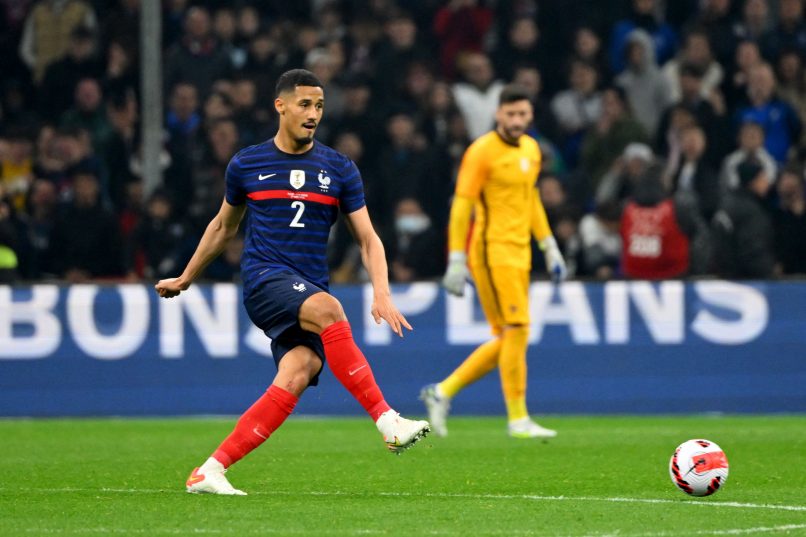 William Saliba on his international debut: "There was a lot of emotion."
In his interview published in today's L'Équipe, Marseille defender William Saliba discusses making his senior international debut last week as well as the differences with his role at OM.
The centre-back was called up for the first time following Benjamin Pavard's withdrawal due to Covid-19, and appeared in both of France's fixtures – with his first start coming in the 5-0 win over South Africa.
Do you feel stronger coming back to OM as an international?
You definitely have more confidence when you come back from international duty and it went well. Especially seeing as I wasn't expected to have that much playing time. The coach told me he couldn't promise me anything. But he put his faith in me.
Did you have knots in your stomach when you came on against Ivory Coast, in Marseille?
Yes, when it's your first match as a senior international, you don't want to mess it up. I was replacing Varane in the middle of the three-man defence. In this position, you're the one that has to guide the defence, you're the boss. So it's a lot of responsibility. There was a lot of emotion as well. The crowd helped me a lot but I had to keep it simple.
The Marseille crowd cheered for you every time you touched the ball – did that motivate or destabilise you?
Yes, they were even cheering for one-metre passes [smiles]. It galvanises you but you shouldn't get carried away either and go crazy. I had to stay concentrated.
At Marseille, Jorge Sampaoli does encourage you to take risks, though.
That's his trademark. He doesn't like us clearing the ball for nothing. He wants us to build out from the back, get out as quickly as possible and not go backwards. He also asks me to go up with the ball or to press high up when we attack.
He's tried you as a right-back [against Nice in the Coupe de France, 4-1 defeat].
I thought I was rubbish at Nice. A good player should know how to adapt. I'd already played like that, as well.
Are you annoyed with yourself when you find you were rubbish?
Yes, for two weeks you mull things over, you don't sleep well, you replay the match to yourself. When you're not playing as well, you need to be average, not rubbish like that.